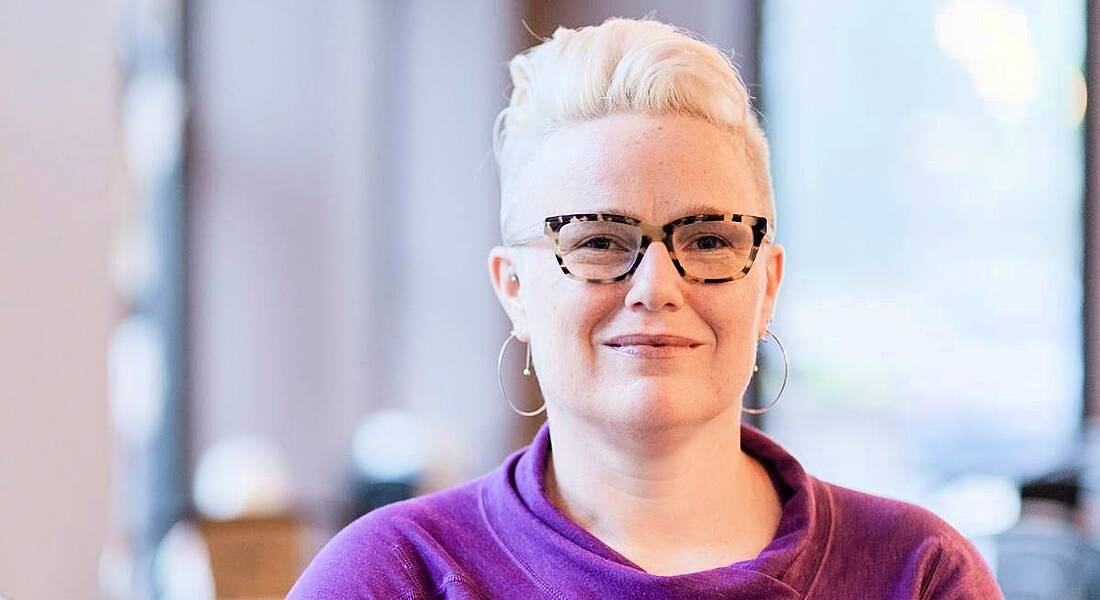 By: Jenny Darmody
From using data to make a difference in non-profits, to her experience of 'gaslighting', Karen Taggart shares her career story and her experience as a woman in tech.
When it comes to diversity and inclusion in the tech industry, we still have a long way to go.
Despite the gender gap being one of the most talked about diversity issues in the industry, women in tech still have countless stories of how their experience differs to their male counterparts – be that in pay, treatment or perception.
Karen Taggart is a customer success manager for CloudBees. She has had an extensive and successful career within the tech sphere, particularly within DevOps and data analytics.
Taggart told Siliconrepublic.com that her experience as a woman working in tech has been both difficult and wonderful. It took a long time before she realised that previous things she had experienced were due to gender discrimination.
But she also spoke highly of her overall experience, meeting countless intelligent, funny and innovative individuals from all backgrounds throughout her career.
While she said she couldn't picture working in any other industry, it wasn't necessarily clear from her early years that tech was where she was heading.
Tell me a bit about your career background
Sometimes it is difficult to explain my résumé. When I graduated from college, I had no idea what I wanted to do. I had planned on going to law school and getting a master's in public policy, but decided to put that plan on hold for a bit and just start working.
I moved to Washington DC and looked for entry-level jobs with non-profit organisations. I ended up working in the fundraising department for a non-profit, which they call development (not to be confused with software development).
In my first job, they needed a database to keep track of major donors, so I taught myself Access and created the system. It was the early '90s, so databases were nowhere near as complicated and powerful as they are now.
From there, I moved more into direct marketing fundraising – direct mail, telemarketing and eventually online. This is where my interest in data really began to develop and I got more involved in database marketing, list segmentation and marketing analytics. I then began working at a direct marketing agency that targeted non-profits and political candidates.
After taking a few years to earn my master's in education and teach eighth-grade history, I returned to direct marketing and began focusing more on email and social media, where the possibility of combining data and strategy was really exploding. However, I was finding that many of the organisations I was working with did not have the systems they needed to collect the data I wanted.
So, I joined the team at People for the Ethical Treatment of Animals (PETA) to help improve some of their CRM systems and practices. Through that work, I realised I didn't want to just work on the existing systems, but instead wanted to play a role in creating better solutions. I began working at ROI Solutions, a woman-owned-and-run CRM provider for non-profits, as a business analyst, where I spent much of my time working on third-party integrations.
While at ROI, I started a book club. The second book we read was The Phoenix Projectand it blew my mind. From that point forward, I became a bit obsessed with not just helping build better software for users, but delivering it to them. As my interest in DevOps grew, I stumbled upon CloudBees and quickly knew it was the place for me.
You have done a lot of work in the past for non-profits, what was that like?
Working with non-profits is wonderful! They are full of some of the smartest, most dedicated, inventive people you will ever meet. Because they have to be so budget-conscious, many find new ways of doing things with technology.
When you work with non-profits, you get exposed to all aspects of business. While working in this field, I worked on projects in areas such as marketing analytics, API and web services integrations, credit card processing, financial reporting, database architecture, sales, proposal writing, strategic planning, and solution selection.
'When I felt like I just couldn't do it any more, I would remind myself why I was doing the work I was doing'
– KAREN TAGGART
The best part of working with non-profits was the end result – campaigns I worked on helped house people suffering from floods, bring medical resources to regions suffering from Ebola, win the fight for marriage equality in the US, release political prisoners, elect officials to office who support women's reproductive rights and stop the suffering of countless animals.
After a hard day at work, when I felt like I just couldn't do it any more and was asked to do the impossible, I would remind myself why I was doing the work I was doing.
How have you seen data analysis change over your time in the industry?
When I began working with data, the sets were so small and simple that it was possible to get by with basic statistics skills and the ability to do a few charts in Excel. That has all changed.